Music festival Kulturtage
Concert
Swing Symphony
Swing Symphony by Wynton Marsalis for Big Band and Symphony Orchestra
Concert in the Grosses Festspielhaus

---
Works by Wynton Marsalis, Duke Ellington, Hoagy Carmichael & Ray Noble

---
Bruckner Orchester Linz · Lungau Big Band · Wayne Marshall (Conductor) · Chanda Rule (Vocals)
date
Friday, 06. October 2023
location
Großes Festspielhaus
Hofstallgasse 1 , 5020 Salzburg
price from
* included in the following subscription:
Friday²
event.detail.enthalten
Swing Symphony
WYNTON MARSALIS
Swing Symphony for Big Band and Symphony Orchestra
Works by
DUKE ELLINGTON
HOAGY CARMICHAEL
RAY NOBLE
BRUCKNER ORCHESTER LINZ & LUNGAU BIG BAND
WAYNE MARSHALL Conductor
CHANDA RULE Vocals
An evening dedicated to jazz and the Lungau Big Band. The band celebrates its 40th anniversary and performs the first part of the evening together with singer Chanda Rule with well-known works for big band. The second part will feature the Swing Symphony by the internationally acclaimed American musician and composer Wynton Marsalis. The trumpet legend Marsalis has created music that is at once invigorating and elegiac, bombastic and introspective. The Swing Symphony has six movements, all in different jazz styles - in a combination that is unusual and rarely heard: big band and large symphony orchestra as a joint sound body. Under the direction of British conductor Wayne Marshall, the Lungau Big Band and the Bruckner Orchestra Linz will make music, improvise and swing.
---
Tickets: € 39 – € 109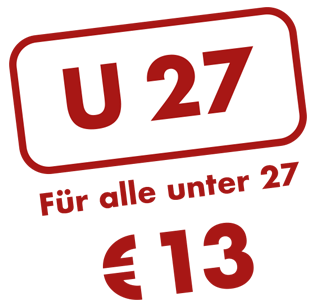 ---
20% early booking up to and including July 30th 2023