Music festival Kulturtage
Concert
maschek & Franui
Fräulein Else
Concert in the Grosses Festspielhaus

---
Remake of the silent film "Fräulein Else" based on Arthur Schnitzlers novel

---
Musicbanda Franui & maschek (Live-Synchronisation)
date
Friday, 13. October 2023
location
Großes Festspielhaus
Hofstallgasse 1 , 5020 Salzburg
price from
* included in the following subscription:
Friday²
event.detail.enthalten
maschek & Franui
Fräulein Else
Remake of the silent film "Fräulein Else" based on Arthur Schnitzlers novel,
live dubbed and set to music by Musicbanda Franui & maschek
MUSICBANDA FRANUI
MASCHEK Live-Synchronisation
The East Tyrolean Musicbanda Franui together with the cabaret duo maschek dedicate themselves to the silent film classic "Fräulein Else" by author Arthur Schnitzler and create a contemporary live dubbing and re-scoring of the moving pictures from 1929. While many of the narrations refer to the original material, numerous subplots are freely invented. This is accompanied by music that prefers to linger in the in-between: On the one hand, it is based on motifs that may already have been familiar to Schnitzler, the author; on the other hand, in Franui's reading, these musical cells can change sides and times at lightning speed. Fräulein Else in the version by maschek and Franui opens up many narrative levels and spaces of possibility at the same time.
---
Tickets: € 39 – € 109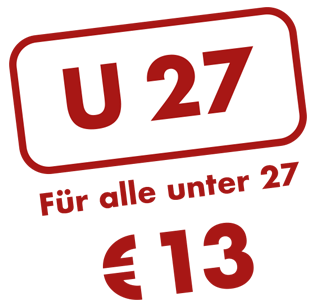 ---
20% early booking up to and including July 30th 2023