Concert
Krzysztof Urbański & Julia Hagen
Orchestra Concert in the Grosses Festspielhaus

---
Works by Robert Schumann and Dmitri D. Schostakowitsch

---
Dresdner Philharmonie · Krzysztof Urbański (Conductor) · Julia Hagen (Violoncello)
date
Friday, 29. September 2023
location
Großes Festspielhaus
Hofstallgasse 1 , 5020 Salzburg
price from
* included in the following subscription:
Welt der Musik
event.detail.enthalten
Krzysztof Urbański & Julia Hagen
ROBERT SCHUMANN
Concerto for Violoncello and Orchestra, A minor, op. 129
DMITRI D. SCHOSTAKOWITSCH
Symphony No. 10, E minor, op. 93
DRESDNER PHILHARMONIE
KRZYSZTOF URBAŃSKI Conductor
JULIA HAGEN Violoncello
"Sending light into the depths of the human heart" was "the artist's profession" for Robert Schumann. His Cello Concerto is filled with yearning, romantic passion. The sensitive poetry in Schumann's tonal language merges ideally with the noble sound of the solo instrument. The young world-class soloist from Salzburg's great family of musicians, Julia Hagen, will interpret this impressive work on this evening. Krzysztof Urbański, the charismatic maestro from Poland, will be at the podium of the Dresdner Philharmonie, which is one of the great German orchestras and has been a regular guest in Salzburg for many years. All the ambivalence of artistic creation in a dictatorship between the adaptation and truthfulness necessary for survival is reflected in the symphonies of Dmitri Schostakowitsch, which are probably the most important symphonic cycle of the modern era. The stirring "Tenth" is a moving monument of (musical) history that is highly topical again, especially in our time.
---
Tickets: € 29 – € 99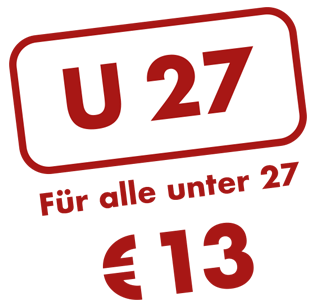 ---
Introductory lecture: 6.15 p.m., Fördererlounge