Concert
Music festival Kulturtage
Pictures at an Exhibition
Orchestra Concert in the Grosses Festspielhaus

---
Works by Lera Auerbach, Ludwig van Beethoven & Modest Mussorgsky

---
Royal Scottish National Orchestra · Thomas Søndergård (Conductor) · Lise de la Salle (Piano)
date
Friday, 20. October 2023
location
Großes Festspielhaus
Hofstallgasse 1 , 5020 Salzburg
price from
* included in the following subscription:
Welt der Musik
event.detail.enthalten
Pictures at an Exhibition
LERA AUERBACH
"Icarus", symphonic poem
LUDWIG VAN BEETHOVEN
Concerto for Piano and Orchestra No. 3, C minor, op. 37
MODEST MUSSORGSKY
Pictures at an Exhibition
(arrangement for orchestra by M. Ravel)
ROYAL SCOTTISH NATIONAL ORCHESTRA
THOMAS SØNDERGÅRD Conductor
LISE DE LA SALLE Piano
Modest Mussorgsky's brilliant piano cycle "Pictures at an Exhibition" found a congenial orchestrator in Maurice Ravel, who was able to apply the full range of his art of sound painting in this exceptional work with its many grandiose translations of Russian Romantic paintings into timeless musical impressions. At the podium of the Royal Scottish National Orchestra is the chief conductor of Scotland's elite orchestra, the celebrated Danish maestro Thomas Søndergård. "I love being on stage," says French star pianist Lise de la Salle in an interview, "what happens is a kind of magic. I have an interpretation in my head, of course. But then I try to make my head empty and play as if I were just discovering the piece. That's very exciting." On this evening, she will play Beethoven's glorious and symphonic Third Piano Concerto. The concert will begin with music by one of the great composers of our time. Lera Auerbach comes from Russia, is Austrian and lives in the USA. Her intense symphonic poem about the flight of the "Icarus" is thrilling from the very first note.
---
Tickets: € 29 – € 99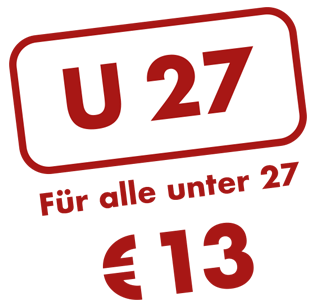 ---
Introductory lecture: 6.15 p.m., Fördererlounge
20% early booking up to and including July 30th 2023