Concert
Piemontesi plays Mozart
Orchestra Concert in the Grosses Festspielhaus

---
Works by Wolfgang Amadé Mozart & Gustav Mahler

---
Mozarteum Orchestra Salzburg · Giedrė Šlekytė (Conductor) · Francesco Piemontesi (Piano)
date
Thursday, 21. December 2023
location
Großes Festspielhaus
Hofstallgasse 1 , 5020 Salzburg
price from
* included in the following subscription:
Musik der Meister
, , event.detail.enthalten
Piemontesi plays Mozart
WOLFGANG AMADÉ MOZART
Concerto for Piano and Orchestra No. 25, C major, KV 503
GUSTAV MAHLER
Symphony No. 5, C flat minor
MOZARTEUMORCHESTER SALZBURG
GIEDRĖ ŠLEKYTĖ Conductor
FRANCESCO PIEMONTESI Piano
The internationally successful young Lithuanian conductor Giedrė Šlekytė explores Gustav Mahler's symphonic world explanations with the Mozarteum Orchestra Salzburg. The 20th century of the symphony began with the "Fifth". The Mahler renaissance of the 1970s began with the beguilingly beautiful Adagietto from it in Luchino Visconti's cult film "Death in Venice". And it is indeed music of life and death, of horror and redemption, that resounds in this wide, breathing sound arch. At the turning point of time. Wolfgang Amadé Mozart was at such a point when he wrote his great piano concertos in Vienna. In the magnificent, symphonically designed C major concerto, early Romanticism and Ludwig van Beethoven are already in the doorway, so to speak. The world-class Swiss pianist Francesco Piemontesi from Ticino is one of the leading interpreters of the piano music of the "Viennese Classic".
---
Tickets: € 29 – € 99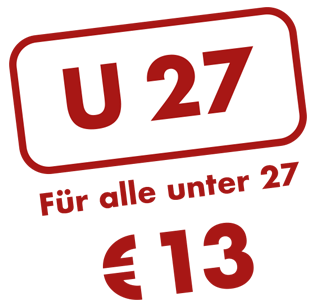 ---
Introductory lecture: 6.15 p.m., Fördererlounge