Special concert
Sir András Schiff & Salzburg Marionette Theatre
Papillons | La Boîte à joujoux

---
Sir András Schiff (Piano) · Puppeteers: Philippe Brunner · Edouard Funck · Eva Wiener · Ursula Winzer
date
Wednesday, 13. December 2023
location
Stiftung Mozarteum - Großer Saal
Schwarzstraße 28 , 5020 Salzburg
price from
Sir András Schiff & Salzburg Marionette Theatre
ROBERT SCHUMANN
Papillons op. 2 (Piano Solo)
CLAUDE DEBUSSY
Childen's Corner (Piano Solo)
ROBERT SCHUMANN
Pappillons (Puppets + Piano)
CLAUDE DEBUSSY
La Boîte à joujoux, Ballet pour enfants (Puppets + Piano)

SIR ANDRÁS SCHIFF Piano
PHILIPPE BRUNNER Puppeteer
EDOUARD FUNCK Puppeteer
EVA WIENER Puppeteer
URSULA WINZER Puppeteer


Papillons
Inspired by Jean Paul's novel Flegeljahre, Schumann composed his piano cycle Papillons in 1829, in which he musically traces the rivalry struggle of two brothers for a girl. In Thomas Reichert's staging, the main characters are simple, purposeless puppets who bring to the stage a lively "fluttering of confusion at a carnival ball" (Robert Schumann).
Die Spielzeugschachtel
In 1913 Debussy became enthusiastic about the libretto of André Hellé's puppet ballet. The tragicomic love drama La boite à joujoux inspired Debussy to write a ballet music in four pictures full of fantasy and humor. In Hinrich Horstkotte's production, the wooden soldier, the puppet and the frivolous Pulcinella come to life by means of a wide variety of puppetry techniques.
Concert duration approx. 1h 45min
---
Einzelkarten: € 32 | € 47 | € 62 | € 77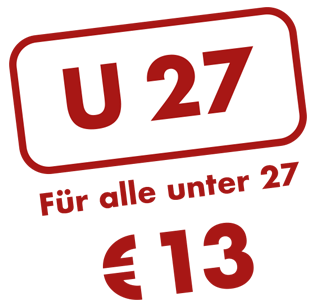 (limited availability)
---
In cooperation with Salzburger Marionettentheater
---
With the friendly support by