Concert
Tschaikowsky's Fourth
Orchestra Concert in the Grosses Festspielhaus

---
Works by Wolfgang Amadé Mozart, Camille Saint-Saëns & Pjotr Iljitsch Tschaikowsky

---
Dresdner Philharmonie · Krzysztof Urbański (Conductor) · Julia Hagen (Violoncello)
date
Wednesday, 27. September 2023
location
Großes Festspielhaus
Hofstallgasse 1 , 5020 Salzburg
price from
* included in the following subscription:
Große Symphonie
event.detail.enthalten
Tschaikowsky's Fourth
WOLFGANG AMADÉ MOZART
Overture from "Le nozze di Figaro
CAMILLE SAINT-SAËNS
Concerto for Violoncello and Orchestra
No. 1, A minor, op. 33
PJOTR ILJITSCH TSCHAIKOWSKY
Symphony No. 4, F minor, op. 36
DRESDNER PHILHARMONIE
KRZYSZTOF URBAŃSKI Conductor
JULIA HAGEN Violoncello
Pjotr Iljitsch Tschaikowsky's deeply romantic "Fourth" was his first symphony, which became a global success. The wide sonic panorama of the moving piece with its memorable melodies ends with the victory of light over the blows of fortune and with the composer's insight: "Rejoice in the joy of others - and life can be endured after all." Mozart's pulsating overture to his popular opera "Le nozze di Figaro" also radiates irresistible vitality. "Music must charm by its very own nature," wrote Camille Saint-Saëns, it must "penetrate the soul and move there through little paths". This also applies to the brilliant 1st Cello Concerto by the French master, who was able to miraculously combine classical forms with romantic emotions. The young world-class soloist from Salzburg, Julia Hagen, will interpret the work on this evening. Krzysztof Urbański, the charismatic maestro from Poland, will be at the podium of the Dresdner Philharmonie, which is one of the great German orchestras and has been a regular guest of the Salzburger Kulturvereinigung for many years.
---
Tickets: € 29 – € 99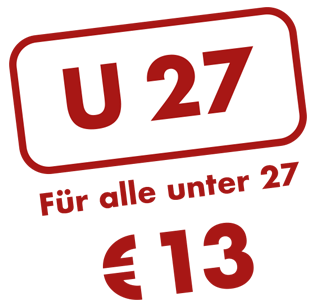 ---
Introductory lecture: 6.15 p.m., Fördererlounge