Concert
Hummel's Trumpet Concerto
Orchestra Concert in the Grosses Festspielhaus

---
Works by Richard Wagner, Johann Nepomuk Hummel & Sergej Prokofjew

---
Mozarteum Orchestra Salzburg · Patrick Hahn (Conductor) · Selina Ott (Trumpet)
date
Friday, 26. April 2024
location
Großes Festspielhaus
Hofstallgasse 1 , 5020 Salzburg
price from
* included in the following subscription:
Welt der Musik
event.detail.enthalten
Hummel's Trumpet Concerto
RICHARD WAGNER
Prelude to "Tristan and Isolde"
JOHN NEPOMUK HUMMEL
Concerto for Trumpet and Orchestra, E major
SERGEJ PROKOFJEW
Excerpts from the Suites No. 1 & 2 from the ballet "Romeo and Juliet"
MOZARTEUM ORCHESTRA SALZBURG
PATRICK HAHN Conductor
SELINA OTT Trumpet
Johann Nepomuk Hummel, student of Mozart, successor to Haydn in Eisenstadt, predecessor to Liszt in Weimar, was a great man between the Classical and Romantic eras, acclaimed as a conductor and pianist, popular as a composer. His brilliant concerto for the then new "keyed trumpet" still inspires today and is considered, along with Haydn's, the second brilliant trumpet concerto of the classical period. Hummel would probably have been very surprised to hear a woman playing this instrument, but the young, already internationally celebrated Austrian Selina Ott would certainly have convinced him. One of the soloist's compatriots, Patrick Hahn, is currently Germany's youngest GMD and takes the podium of the Mozarteum Orchestra Salzburg, which shows itself in all its diversity. It plays Viennese classical music, Richard Wagner's highly romantic prelude to "Tristan and Isolde", which opens the gates to modernity, and after the intermission it dedicates itself to the other great lovers of history, "Romeo and Juliet", in the melodic as well as ravishing and sonorous version of a "modern classic", Alexander Ullman (24/25 April).
---
Tickets: € 29 – € 99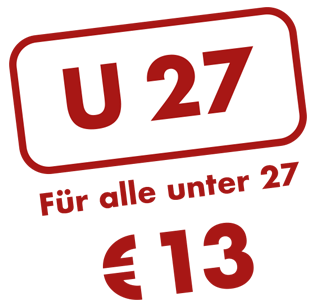 ---
Introductory lecture: 6.15 p.m., Fördererlounge