Concert
Patrick Hahn conducts Romeo & Julia
Orchestra Concert in the Grosses Festspielhaus

---
Works by Richard Wagner, Dmitri D. Schostakowitsch & Sergej Prokofjew

---
Mozarteum Orchestra Salzburg · Patrick Hahn (Conductor) · Selina Ott (Trumpet) · Alexander Ullman (Piano)
date
Thursday, 25. April 2024
location
Großes Festspielhaus
Hofstallgasse 1 , 5020 Salzburg
price from
Patrick Hahn conducts Romeo & Julia
RICHARD WAGNER
Prelude to "Tristan and Isolde"
DMITRI D. SCHOSTAKOWITSCH
Concerto for Piano, Trumpet and String Orchestra No. 1, C minor, op. 35
SERGEJ PROKOFJEW
Excerpts from the Suites No. 1 & 2 from the ballet "Romeo and Juliet"
MOZARTEUM ORCHESTRA SALZBURG
PATRICK HAHN Conductor
SELINA OTT Trumpet
ALEXANDER ULLMAN Piano
Romeo and Juliet. Tristan and Isolde. These are probably the most famous and yet very different lovers not only in music history. In his ballet, Sergej Prokofjew brilliantly brought to the stage the lovers of Verona who failed in the face of a cruel society. The two orchestral suites contain all the highlights of this work, in instrumental splendour, full of melodic urgency and gripping drama. In his "Plot in three acts", Richard Wagner turned his own experience into a timeless drama with the old Celtic saga of heroic lovers who cannot come together - and opened the doors to musical modernity. In between, there is a pointed intermezzo, the virtuoso concerto for piano and trumpet by Dmitri Schostakowitsch, with two award-winning young guests: the British pianist Alexander Ullman and the Austrian "trumpet wonder" Selina Ott. One of the soloist's compatriots, Patrick Hahn, is currently Germany's youngest GMD and will take the podium of the Mozarteum Orchestra Salzburg.
---
Tickets: € 29 – € 99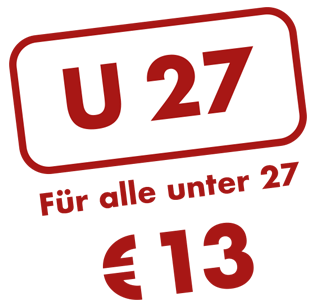 ---
Introductory lecture: 6.15 p.m., Fördererlounge