"Time for music @ home" - season finale 2020/21 in the stream
Rousing sounds and goosebump feeling - Experience our 2020/21 season finale as a "Time for music @ home" concert in the free stream
We think it's "time for music" again! Therefore, we decided to stream the season finale with the Mozarteumorchester and Salzburg soloist Benjamin Schmid under the direction of Leo Hussain from the Großes Festspielhaus.
Playing the video will take you to the video platform YouTube and you agree to the privacy policy there: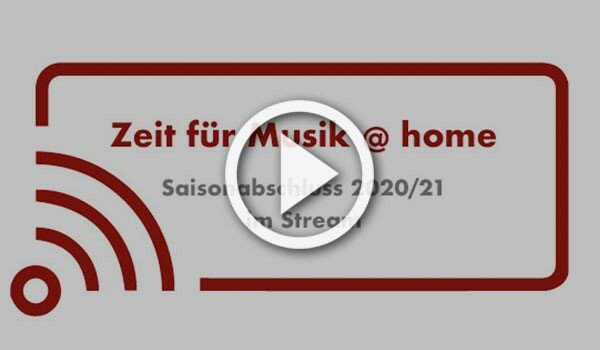 Paul Dukas
Fanfare from the ballet music for "La Péri
Ermanno Wolf-Ferrari
Concerto for violin and orchestra, D major, op. 26
Pyotr Ilyich Tchaikovsky
Swan Lake, ballet suite op. 20a
Mozarteumorchester Salzburg
Leo Hussain conductor
Benjamin Schmid violin

The concert stream is accessible free of charge, a donation according to the principle "Pay as you wish" is welcome.
Donations with the subject "Zeit fuer Musik at home" are also possible by phone +43 662 845346 and via e-mail info@kulturvereinigung.com.
Recipient: Salzburger Kulturvereinigung
IBAN: AT76 3500 0000 9211 4800
Bank: Raiffeisenkasse Altstadt